As winter descends upon us, so does the cold weather and the snow. However, this season also brings with it the joyous holiday festivities and intimate dinner parties. The Season's Glow Centerpiece is a stunning floral arrangement that embodies the elegance of winter and the enchantment of the holid[...]
Add To Cart
Add 8 Balloons for $42.95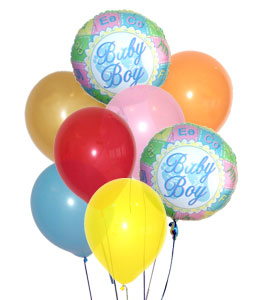 As winter descends upon us, so does the cold weather and the snow. However, this season also brings with it the joyous holiday festivities and intimate dinner parties. The Season's Glow Centerpiece is a stunning floral arrangement that embodies the elegance of winter and the enchantment of the holid[...]
As winter descends upon us, so does the cold weather and the snow. However, this season also brings with it the joyous holiday festivities and intimate dinner parties. The Season's Glow Centerpiece is a stunning floral arrangement that embodies the elegance of winter and the enchantment of the holid[...]
As winter descends upon us, so does the cold weather and the snow. However, this season also brings with it the joyous holiday festivities and intimate dinner parties. The Season's Glow Centerpiece is a stunning floral arrangement that embodies the elegance of winter and the enchantment of the holidays. It is the perfect addition to your Christmas celebrations.

For those looking to deviate from the traditional red and green decor, The Season's Glow Centerpiece offers a unique and excellent alternative. This seasonal bouquet features wintry carnations, white LA hybrid lilies, statice, and chrysanthemums arranged with holiday greens. The arrangement is further adorned with a gold plaid French wired ribbon and gold pine cones, creating a breathtaking winter aesthetic. The centerpiece is centered around three white taper candles, adding a touch of refinement to your holiday decor.

This beautiful piece can be used to adorn your own home or gifted to someone special. Our local florists take great care in using fresh flowers to create this elegant arrangement. We offer same-day delivery to ensure that you receive the freshest flowers possible.

The Season's Glow Centerpiece is an exquisite white and gold centerpiece that will elevate the ambiance of your tablespace. It exudes an air of elegance, grace, and sophistication that will enhance any dinner party. Choose this unique centerpiece for your own decorations or send it to someone special to let them know that they are in your thoughts.
Item No. B16-4830
Price: $89.95