Let's celebrate! Flowers are the perfect way to set the mood for any festive occasion. The holiday season is filled with vibrant colors like whites, reds, and greens that can instantly transform any space into a warm and inviting atmosphere. Whether you're hosting a holiday dinner or attending one, [...]
Add To Cart
Add 8 Balloons for $42.95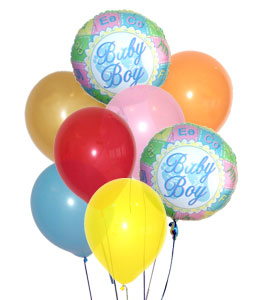 Let's celebrate! Flowers are the perfect way to set the mood for any festive occasion. The holiday season is filled with vibrant colors like whites, reds, and greens that can instantly transform any space into a warm and inviting atmosphere. Whether you're hosting a holiday dinner or attending one, [...]
Let's celebrate! Flowers are the perfect way to set the mood for any festive occasion. The holiday season is filled with vibrant colors like whites, reds, and greens that can instantly transform any space into a warm and inviting atmosphere. Whether you're hosting a holiday dinner or attending one, [...]
Let's celebrate! Flowers are the perfect way to set the mood for any festive occasion. The holiday season is filled with vibrant colors like whites, reds, and greens that can instantly transform any space into a warm and inviting atmosphere. Whether you're hosting a holiday dinner or attending one, flowers make for the perfect gift to give yourself or your loved ones during this special time of year.

For an elegant and festive centerpiece, the Celebration of the Season Centerpiece is an excellent choice. This stunning arrangement features spray roses and red roses, accompanied by fresh holiday greens and variegated holly. Gold pinecones, three red candles, and ribbons add the perfect finishing touches to this celebratory display. With a sparkling golden bow to tie it all together, this centerpiece is sure to bring a touch of holiday cheer to any table.

All of our flower arrangements, including the Celebration of the Season Centerpiece, are created by our local florists using only the freshest flowers. We offer same-day delivery throughout the USA and Canada, so you can surprise someone special with a beautiful gift at a moment's notice. Your loved one will cherish this elegant arrangement of roses and remember your thoughtful gesture for years to come.

Order your Celebration of the Season Centerpiece today and bring the warmth and love of the holiday season to your friends, family, or that special someone. It is time to spread some holiday cheer!
Item No. B10-4368
Price: $89.95