Lasting love calls for a celebration, and our Be My Love anniversary bouquet offers a fitting tribute to the beginning of your shared love story. This arrangement captures the essence of the deep connections that form the foundation of marriage, highlighting these powerful bonds through three meanin[...]
Add To Cart
Add 8 Balloons for $42.95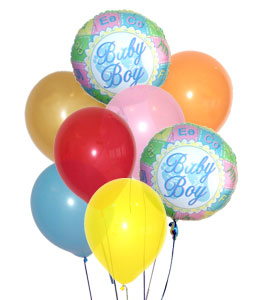 Lasting love calls for a celebration, and our Be My Love anniversary bouquet offers a fitting tribute to the beginning of your shared love story. This arrangement captures the essence of the deep connections that form the foundation of marriage, highlighting these powerful bonds through three meanin[...]
Lasting love calls for a celebration, and our Be My Love anniversary bouquet offers a fitting tribute to the beginning of your shared love story. This arrangement captures the essence of the deep connections that form the foundation of marriage, highlighting these powerful bonds through three meanin[...]
Lasting love calls for a celebration, and our Be My Love anniversary bouquet offers a fitting tribute to the beginning of your shared love story. This arrangement captures the essence of the deep connections that form the foundation of marriage, highlighting these powerful bonds through three meaningful flowers, each symbolizing a different facet of matrimony.

At the centerpiece of our bouquet lies a thoughtfully chosen collection of rich red roses. These quintessential wedding anniversary flowers evoke the steadfast emotions of love that you share with your significant other. From the fiery passion of young love to the unwavering affection of later years, these roses eloquently express a range of feelings with captivating charm.

Surrounding the deep crimson roses is a lavish display of white Asiatic lilies. These stately and sophisticated blooms signify the renewal and rebirth that accompany each anniversary. With the passing of seasons, each new spring rejuvenates your marriage. Lilies also represent purity, illustrating the joy and contentment of your bond.

Intermingled with the evocative reds and purifying whites, a variety of daisies can be found. These lively little blossoms symbolize the vivacity and exuberance of marriage, highlighting the moments of laughter, delight, and excitement that brighten your everyday life, as well as the enduring vitality that keeps your union fresh and inspiring.

Our local florists in Canada and the United States can prepare your anniversary bouquet ahead of time or create a personalized bouquet for immediate, same-day delivery. No matter your preferences, we are committed to helping you delight your loved one with a striking arrangement that perfectly embodies your lasting bond.

Item No. T128-2A
Price: $84.95